Welcome to the Low Fidelity Podcast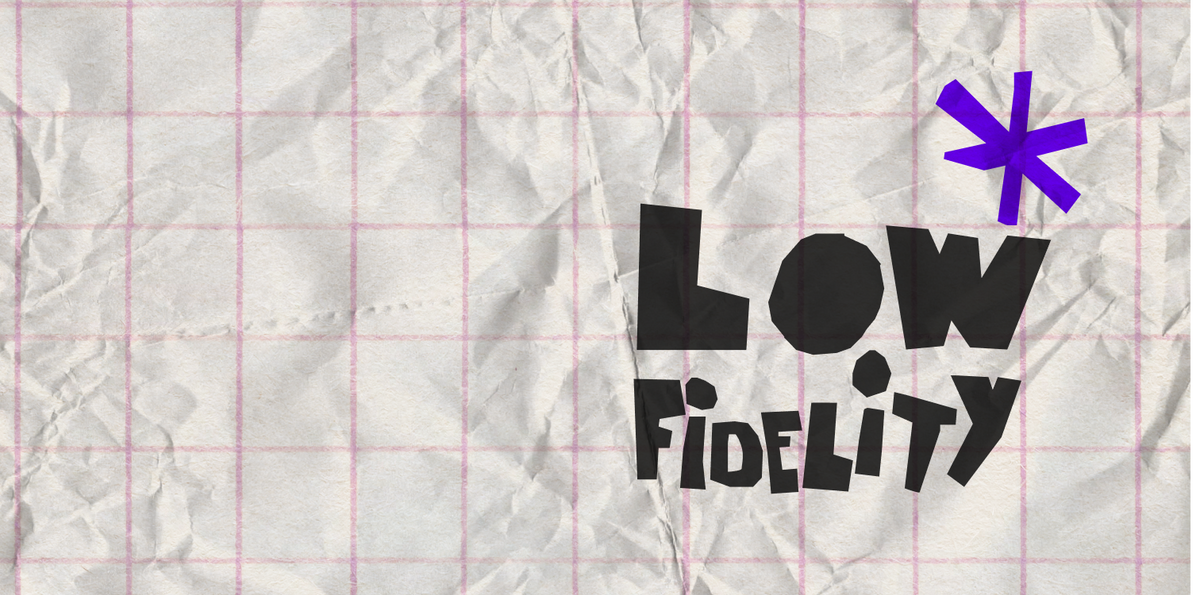 ---
Transcript
Hi, friends. Welcome to the Low Fidelity podcast. I'm your host Rizwan Javaid
Look, design is chaotic, it is messy. Self-doubt, fear, a lack of confidence, and our inner-critic can hold us back from realizing our true potential, which is why I'm on a journey to help designers overcome the inner obstacles and the challenges they face in their work-life by developing a strong mindset so they can do their best work, gain creative freedom, and reach their true potential.
In the Low Fidelity podcast:
I'll have conversations with guests to learn how they have overcome the challenges they have faced in their work and share actionable insights for you to overcome the challenges you face.
I will also explore topics within creativity and the craft of design to help you be well prepared for your own design journey.
Most importantly, I want to let you know that I am on this journey of self-awareness and growth together with you. I want to make Low Fidelity a place where we can have open and authentic conversations on topics that make a difference in our lives.
Please join me on this journey by subscribing to the Low Fidelity podcast on your favorite podcast app.
You can also subscribe to the Low Fidelity newsletter where I share articles, insights, exercises, and conversations on topics that deal with strengthening our mindsets and how we show up in our work and life. You can subscribe at lowfidelity.substack.com
Thanks for listening and giving me the opportunity to be a small part of your day.
Till we meet next time, stay strong!