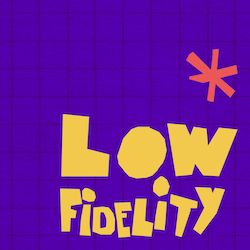 Subscribe to the Low Fidelity newsletter and join the creatives breaking free from self-limiting beliefs to achieve their potential.
What you get when you subscribe:
Weekly emails to improve your mindset and help you develop resiliency in these challenging times.
Community discussions to share your experience and learn from one another on various topics ranging from mindsets, performance, resiliency, focus, self-awareness, creativity, personal development, and everything in between.
A Subscriber-only chat within the Substack App.
Free access to the guide, "The 5 Mindsets Needed to Unleash your Potential."
Early access to the Low Fidelity podcast, Unleash Your Mindset! bi-weekly episodes.
We're just getting started; a lot more coming soon!
---