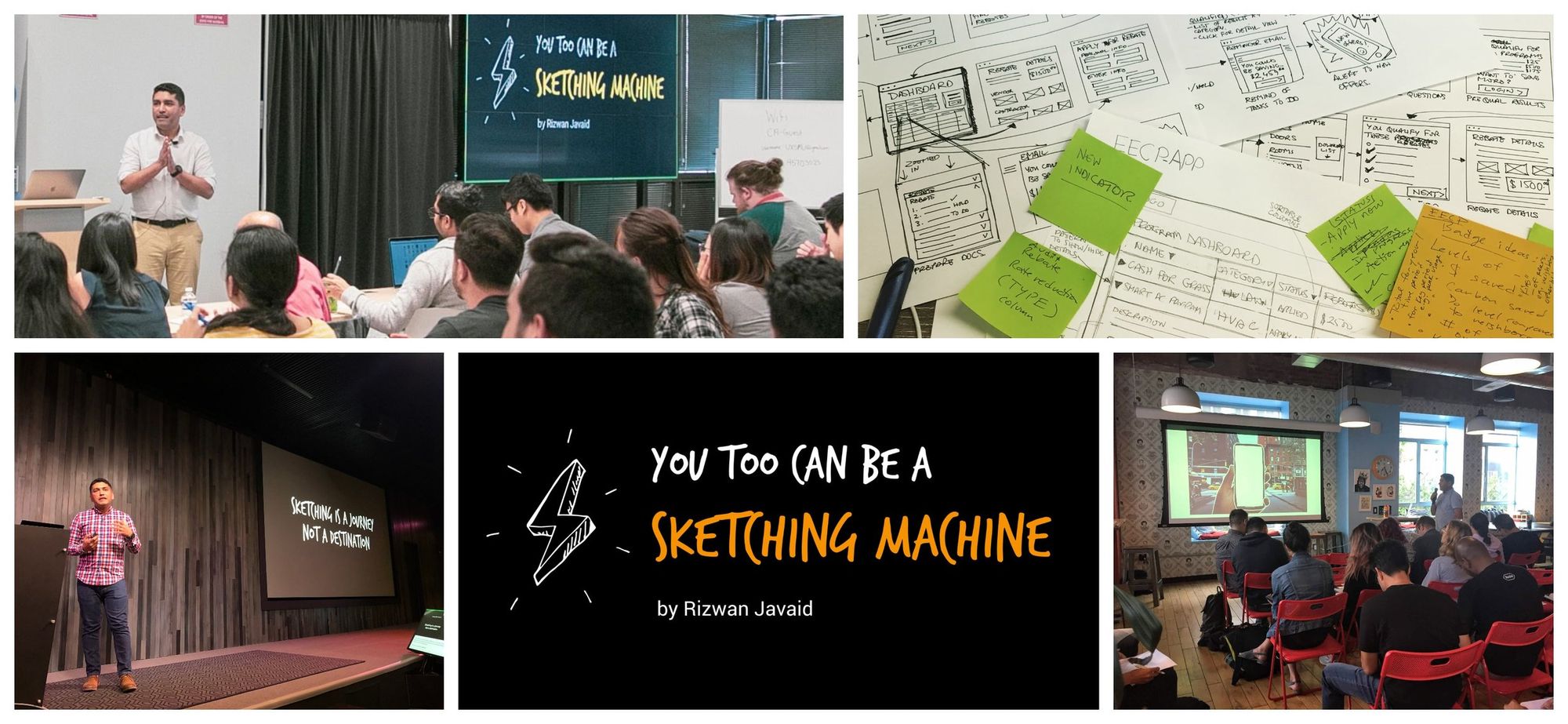 Hi, I'm Rizwan (He/Him). Welcome to my personal website.
My goal is to enhance people's lives through design by creating engaging digital products.
I spend my days at Slalom as a designer where I partner with my clients to build digital solutions that enrich the lives of their customers.
I love sketching as a way to ideate, iterate, and communicate ideas visually and to help designers, developers, product people, as well as kindergartners harness the power of sketching, I lead fun sketching workshops at meetups, conferences, client offices, and at schools around the world.
I also love to share my thoughts through writing. Here are a few of my articles:
Low Fidelity Podcast
Design is messy and chaotic. Self-doubt, fear, a lack of confidence, and the inner-critic can hold us back from our goals. I'm on a journey to help both you and I overcome the inner obstacles and the challenges we face in our work and life by developing a strong and resilient mindset that will enable us to do our best work, gain creative freedom, and reach our true potential.
Please join me on this journey by listening and subscribing to the Low Fidelity podcast. You can find it on Spotify, Apple Podcasts, and Google Podcasts.  
Low Fidelity Newsletter
I also write a weekly-ish newsletter called Low Fidelity, in which I explore the challenges designers face and the mindset needed to overcome them. In the newsletter, I share insights, exercises, and discussion questions to explore topics. I am also working on the Low Fidelity podcast to go along with the newsletter where I have conversations with designers to learn how they tackle the challenges they face internally and in their work. Stay tuned!
Subscribe to the Low Fidelity newsletter and join fellow designers who are ready to embrace the chaos within and do their best work.